Saint Sebastian - The Band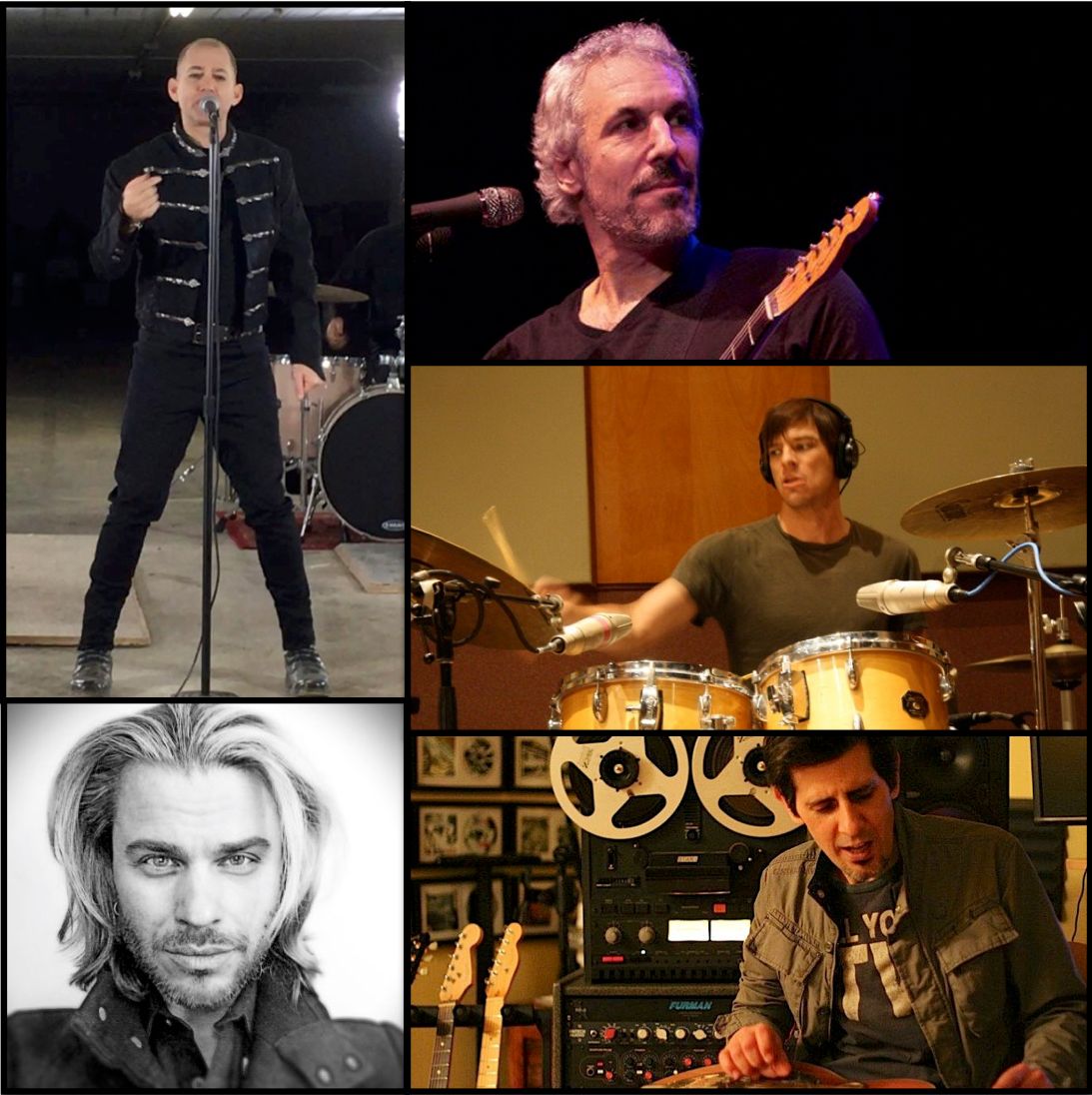 Saint Sebastian is the debut solo project fronted by songwriter and vocalist, Greg Goebelt, with a distinct Pacific Northwest sound that can be described as "melody with melancholy" backed by a "rock-solid beat," and firmly in the alternative/indie rock genre. Saint Sebastian's debut EP, Melancholy Breakdown, has a unique, distinct, and identifiable sound with strong, melodic guitar hooks that stick to your musical memory. Songs include driving rock-solid bass and drums, thick and crunchy guitars, and vocal hooks with a hint of mid 60's pop-psychedelic bridges. The defining musicality of the 80's and 90's are pulled together by Goebelt's smooth, buoyant voice and lyrics that ride the songs through a visual vocal landscape. Crossed between Dinosaur Jr., Wilco, and The Killers. New, memorable, and strong debut EP scheduled for radio release January 14th, 2020!
Bands in the same genre: 
Silversun Pickups
Catherine Wheel
Dinosaur Jr
Cheap Trick
The Killers
The Cult
Wilco
U2
Greg Goebelt - Songwriter & Vocalist

Greg Goebelt has been an accomplished musician for over 30 years on the west coast. Greg is a drummer, guitarist, songwriter and vocalist. At a young age Greg successfully toured from 1981 to 1992 with three alternative bands - No Problem, Erotic Sneeze, and Boys Choir. He also toured with and opened for such bands as The Tubes, Violent Femmes, Blue Oyster Cult, Adrian Belew, and a huge number of 80's bands. Greg was part of new wave scene of the early 80's in Santa Cruz, California along side bands like The Humans, The Call, Tao Chemical with Rob Brezsny, World Entertainment War, and the true college radio pioneers - Camper Van Beethoven. Greg continues to write music for licensing, independent films and Saint Sebastian as well as drumming and vocals.
Guest Star: Jeff Pevar - Guitarist & Bassist

Jeff Pevar is a stellar guitarist, composer, producer, performer and multi-instrumentalist who has brought his unique style on stage and/or in the studio to such world-renowned artists as Ray Charles, Crosby, Stills & Nash, Joe Cocker, James Taylor, Carly Simon, Kenny Loggins, Jefferson Starship, Phil Lesh and Friends, Marc Cohn, Rickie Lee Jones, Jazz Is Dead, CPR (w/ David Crosby & James Raymond), and many others. Jeff is a sought-after session musician who composes movie scores and music for television shows in addition to composing original music for his own releases. Jeff has co-written many songs that have appeared on recordings of David Crosby, Graham Nash, and other artists.

Bret Levick is an acclaimed American rocker, edgy singer/songwriter, and renown lyricist. His moody swagger, thoughtfully-crafted song writing, and unique musical and vocal styles have been turning heads for nearly two decades. Today, Bret resides in the progressive, culturally-rich town of Ashland, Oregon where he continues to write and produce for himself, for other artists, and for TV and film.
Guest Star: Shay Godwin - Drummer

Shay Godwin is a Los Angeles-based drummer and has done recording sessions for songwriters, television commercials, movies, and worldwide touring acts. Shay is a long-time member of LA band, The Dirty Diamond. An independent band, they have had local radio airplay, played at The Greek Theater Los Angeles, and garnered some "elite" fans. Since 2015, Shay has spent most of his time working with two-time Grammy-nominated artist, Andra Day. Starting off as her live drummer, he is now part of her songwriting/production team. An album is currently in the works for Warner Brothers records. Shay has also toured or recorded with Common and Florence Welch (Florence And The Machine).
Guest Star: Brent Daniels - Synth & Soundscaping (DOWN)